Event Announcement
Rockstone Research would like to invite you to attend the 5th annual Zimtu Roadtrip. Features presenters will include Chris Berry of Zimtu Research and Stephan Bogner of Rockstone. The events will feature several of Zimtu Capital's equity holdings, and provide attendees the opportunity to talk directly with management about recent developments.
Participating Companies

In the tough environment that the resource industry is currently facing, many companies are surviving in "hibernation mode" – a fancy way of saying that they are not doing much. The "keeping the lights on" approach is certainly not Zimtu's philosophy. They are convinced that investors only have a chance to make money with companies that are remaining active. Only exploration and drilling can yield a discovery, and as such, create shareholder value.
The companies participating at the Zimtu Roadtrip 2015 are a perfect illustration to Zimtu's concept of staying active despite the headwinds. The mere fact that members of their senior management teams are attending proves that they are not afraid of the markets. This year's Zimtu Roadtrip brings mining executives and investors together in various European cities. Beginning in Munich, there are then stops in Geneva, Zurich and Frankfurt.
Participating companies include diverse commodities such as nickel, copper, uranium, diamonds, rare earth elements, oil & gas, hemp, jade and gold.

Come meet the management and hear their story in person in the following cities:
Munich (November 5-6)
Geneva (November 9)
Zurich (November 10)
Frankfurt (November 11)
Click on the city name or on one of the images (right), for more information and registration.
In addition to 12 participating companies, Chris Berry of Zimtu Research, a featured presenter at the Edelmetallmesse, will be discussing his perspectives on value investing at each city on the trip. Recently, Mr. Berry conducted an interview with Dave Hodge and Sven Olsson from Zimtu Capital which is very informative with regards to the company's strategic direction (reprinted at the end of this report). Chris Berry is an analyst focused on energy metals, innovation, and associated supply chain dynamics. He has spoken at conferences all over the world and has visited dozens of projects first hand. In addition to his role with Zimtu Research, he co-authors The Disruptive Discoveries Journal.
Chris Berry:
Joe Martin:
Joe Martin, Founder and Chairman of Vancouver based Cambridge House International Inc., has been producing world leading investment conferences focussed on mining and mineral exploration for over 20 years. He will be joining the Roadtrip for the second time, commenting:
"There is a fundamental difference between mining and mineral exploration. Mines do not happen until exploration companies find mineable deposits. Canada accounts for about 60% of worldwide mineral exploration. It is high risk high reward; the award being when exploration is successful and major mining companies acquire the assets. The reality of exploration is that it is a partnership of exploration companies and the companies that provide capital. The combination of Canadian leadership in mineral exploration and European venture capital is a basic building block of many of today's great mines and of many more to come."
Rockstone's mining analyst, Stephan Bogner, will also present in all cities about an innovative smartphone app, which was developed together with Zimtu Capital over the last year. This app allows investors to track all companies listed in Canada and Germany in a unique and valuable fashion (~1,500 interlisted stocks). Bogner will also provide insights on the companies he has been covering in the past and will be covering in future.

The following 12 companies are participating at the 2015 Roadtrip:
Zimtu Capital Corp.
(TSX.V: ZC; Frankfurt: ZCT1)
Zimtu Capital Corp. is a publicly held investment issuer focused on private, micro- and small-cap resource companies. Zimtu's focus is building new resource issuers and investing in early, private, and seed level opportunities. For investee companies, Zimtu can provide active participation in management, business experience and guidance, and early-stage risk capital. For investors, Zimtu provides access to a portion of the market not normally available to them. Zimtu also locates and acquires mineral properties of merit and connects them with public resource companies. Projects are normally acquired on a 50-50% basis with geological and prospecting partners, whereas proceeds from sales split the same. Zimtu has funded or launched several companies over the last decade. The success of these companies and Zimtu's consistent, long-term results has earned loyalty among our shareholders and the respect of our partners and peers. Zimtu currently holds investments in marketable securities, and has cash available for future investments and opportunities.
Rockstone latest research on Zimtu, entitled "Buy 1 Stock and Get 33", shows how Zimtu backs up portfolio holdings with a special diversification strategy and team.
Zimtu's President, Dave Hodge, will be presenting during the Roadtrip in his unique fashion. He has an extensive background in business that includes over 15 years of experience in the management and financing of publicly-traded companies. Mr. Hodge has been a director of mineral exploration companies since 1996, and has served as a Director of Commerce Resources Corp. from its initial public offering to the present. He was formely a Director of Western Potash Corp. His strengths lie in leadership and imaginative direction. His success has been founded on a belief in team building, consultation and strong leadership, as well as a willingness to incorporate expert advice into a viable working enterprise.


---
Equitas Resources Corp.
(TSX.V: EQT; Frankfurt: T6UN)

Equitas' President, Kyler Hardy, is joining the Zimtu Roadtrip and will be presenting in all cities. Mr. Hardy believes in setting and achieving measurable milestones for the businesses he is a part of and to date has been successful in leading the Equitas team to each of the milestones set. He is a seasoned and successful entrepreneur who has been involved in building businesses in the mineral exploration and the mining industry for 15+ years. He co-founded a large geoscience and logistics management business which specialized in exploration and development of projects in remote regions.
With a strong management team in place and excellent strategic partners to support the company's success, Equitas Resources Corp. is primed to execute its mandate to explore and make a discovery in a region which already has a major world renowned nickel mine in operation. The company's strategy was to acquire projects that have historically been fragmented and unconsolidated. This was the case in the Voisey's Bay region and Equitas was able to consolidate a land position in the region which lead to the acquisition of the Garland Project, which sits approximately 30km from the famous Voisey's Bay Mine owned by Vale. Equitas has compiled an extensive data base on Garland and believes that there is a significant opportunity to build shareholder value. This is the first time this area has been consolidated under one owner. The property has never been drill tested and has only seen cursory surface work using outdated techniques. The exploration goal is to use new technological advancements and sound geological principles to validate management's theories for the property that can lead to a significant discovery.
Since August, Equitas traded almost 100 million shares in Canada, which is remarkable considering 75 million shares issued and outstanding. Last month, Equitas Resources Corp. announced the start of a phase 1 drilling program on its Garland Property, some 30km southeast of the Voisey's Bay Mine. On October 20, Equitas provided a drilling update: 4 of 10 prospective anomalies have already been drill tested and assays are expected shortly. The remaining 6 anomalies will be drill tested in the next weeks. In the meantime, it may be worthwhile to look back at the initial discovery of Voisey's Bay some 20 years ago. Rockstone recently published a research update, entitled "Voisey's Bay 2.0", providing background information on the history of Voisey's Bay. As Mark Twain said: "History never repeats itself but it often rhymes."


---
Nickel One Inc.
(TSX.V: not listed; Frankfurt: not listed)
Nickel One is a Canadian-based exploration company with a new district scale nickel play, focused on building value through the discovery and rapid delineation and development of nickel resources. Its Tyko Ni-Cu-PGE Property is located in northwestern Ontario, near the Hemlo Gold Mining Complex approximately 50km northeast of the town of Marathon (350km east of Thunder Bay). The NI43-101 Technical Report (February, 2015) by Alan Aubut, P.Geo. (ex-Inco) indicates high potential for Voisey's Bay-style feeder dyke Ni-Cu-PGE mineralization. The Tyko Property is located in Ontario's highly prospective Mid-Continent Rift Nickel Province with major infrastructure available.
Historic exploration: A total of $2.6 million CAD spent exploring the Tyko Property to date: Freewest (1999/2000); North American Palladium (2005-2007); and Tyko (2010/2011). North American Palladium completed 2,230m of drilling on folded continuous dyke-like mafic/ultramafic horizon; significant intercepts included:
Tyko North Showing:
6.2m of 1.05% Ni, 0.47% Cu, 0.20 g/t Pt, 0.12 g/t Pd (TK-06-05);
4.1m of 1.07% Ni, 0.51% Cu, 0.24 g/t Pt, 0.12 g/t Pd, (TK-06-03)
And Tyko showing:
4.14m of 1.09% Ni, 0.77% Cu, 0.42 g/t Pt, 0.42 g/t Pd (TK-06-01)
Vance Loeber is President of Tydewell Consulting Inc. and has over 30 years of international business experience. He has been involved in the financing and promotion of early stage through to production level resource companies for over 20 years. Loeber was directly involved in the launch of US Silver Corp., which is currently the largest pure silver mine in the US. He was one of the founders of Sandspring Resources, which raised over $60 million CAD and took the Toro Paru Gold Deposit in British Guyana to over 6 million ounces. His extensive network is focused on Europe, Asia and North America, where he matches these investors with the capital requirements of public companies. Loeber was also a founder of Carlisle Goldfields Ltd., recently taken over by Alamos Gold Inc. at over 100% premium to market.
Nickel One is not listed in Canada or Germany (the Qualifying Transaction is expected in November).
---
Cardiff Energy Corp.
(TSX.V: CRS; Frankfurt: C2Z)
Jack Bal is joining the Roadtrip for the first time. As President & CEO of Cardiff Energy Corp., he will be presenting about a success story in the making: Bringing into production multiple horizontal oil and gas wells in Texas, USA.
The company's first horizontal well, Clayton #1H, is almost complete with initial flow rates to be announced in the next days. If flow rates turn out positive, regular cash flow will be generated, which will enable the company to drill more horizontal wells and start growing as a producer. Rockstone's latest research on Cardiff, entitled "Final Countdown to the Day of Reckoning", sums up the vast potential of this emerging oil and gas producer.
On October 23, the company reported:
"During the past few days of drilling numerous impressive gas kicks and oil shows were encountered. The deeper into the zone we drill the formation appears to be much richer in hydrocarbons. With drilling scheduled to be completed this weekend we are looking forward to testing the well. We are elated with the drilling results to date and are extremely excited to have increased our WI in Clayton #1H to 60%. With funding secured and the well scheduled to be completed this weekend we are looking forward to the initial flow test."
On October 19, Cardiff announced in a press release:
"We have landed the lateral into the Gardner lime and have encountered significant gas and oil shows, indicating a zone with strong potential. The zone came in structurally at a very favourable subsea level. This drill out has thus far exceeded our expectations. We are very excited with the results of the lateral drilling to date and anticipate the completion of the lateral drilling this week with flow test to follow soon thereafter."
On October 5 and 6, Cardiff announced:
"We are a major step closer to moving from an exploration company to a production company, and we are looking forward to announcing the completion of drilling and reporting the initial flow rates. With follow up horizontal wells in the planning stages we are positioned to finish off 2015 strong and carry this momentum into 2016... The Clayton #1H is the first horizontal well in the Gardner Lime formation drilled in Runnels County, Texas. We have learned from the issues encountered during the drilling of the Clayton #1H and will leverage this knowledge to exploit future horizontal wells. We are in the process of selecting additional drill locations and will announce them after initial flow rates of the Clayton #1H are reported. Although many delays where encountered during the drilling of the Clayton #1H, the Company is excited to have pioneered the first horizontal well in Runnels County. The Clayton # 1H targets the Gardner Lime... a fractured limestone which is approximately 15 feet thick and comparable geologically to another major field in Texas called the Austin Chalk. The Austin Chalk has had a number of successful horizontal wells, of which some of the more prolific wells have had initial production of 1500 barrels of oil per day."


---

True Leaf Medicine Int. Inc.
(CSE: MJ; Frankfurt: TLA)


True Leaf is entering the $60 billion pet industry with a line of hemp-focused pet chews and supplements marketed through natural pet health and veterinary channels in Canada and the US. The company has also filed an application under Health Canada's Marihuana for Medicinal Purposes Regulations (MMPR) to become a Canadian licensed producer. It has passed through the preliminary and enhanced screening process of Health Canada's review and is currently awaiting security clearance.
In September 2015, the company unveiled its innovative line of healthy dog chews featuring hemp and other plant-based active ingredients to provide joint, calming and antioxidant support. The 3 products are branded as "True Love", "True Spirit" and "True Calm". The new product line will be available in pet stores across Canada and USA this fall, each at a retail price of $14.99 CAD or $0.39 CAD per chew (40 chews or 200g per bag).
In an interview with Rockstone, True Leaf's CEO, Darcy Bomford, expects a "full ecommerce site to be operational by late fall 2015" and "to market a full range of products […] across North America and ultimately Europe as well." Darcy also explained True Leaf's goal of reaching $30 million in sales in 5 years and a valuation target of $100 million as "valuations on companies in this space are very lucrative with recent acquisitions reflecting over 3x sales multiples as young innovative companies are purchased by multinationals and private equity firms", Darcy said and added: "The functional food and natural health market are seeing even higher valuations (over 5x sales) as consumers seek out novel ingredients for themselves and their pets."
Besides hemp, the 3 products include different ingredients with distinct health benefits:
TrueSpirit™ 'Joint Support' provides 500mg of hemp, 250mg of plant-based non-GMO glucosamine HCL and 15mg of curcuminoids from turmeric root extract.
TrueCalm™ 'Calming Support' provides 500mg of hemp with a precise combination of the active ingredient 'L-theanine' and calming herbs like chamomile, passionflower and lemon balm.
TrueLove™ 'Antioxidant Support' provides 500mg of hemp, polyphenols from green tea, blueberries, pomegranate and DHA from whole-cell algae.
Having secured 2 Canadian distribution companies, specialized on pet products, demonstrates the know-how and market insight of Darcy Bomford, who has 30 years of experience in the pet foods market by having run successfully his own pet foods production company, Darford Treats.

Darcy Bomford, together with his dogs Sophie and Molly, inspecting freshly arrived hemp for production trial runs.


---

Electra Stone Ltd.
(TSX.V: ELT; Frankfurt: 44E1)

Electra Stone is building the world's first vertically integrated public Nephrite Jade mining, trading and marketing company. Electra is focused on international market growth and trade of Nephrite Jade from British Columbia into Asian markets with a specific focus on China. Electra also continues to operate its Apple Bay aluminum-silica quarry on Vancouver Island, which has been in continuous operation since 2003.
One does not hear much in the media about the booming jade market. One reason for this is that no publicly listed company exists specialized in the primary mining of jade. Electra is on the verge of becoming the first public jade producer. Rockstone took the chance and initiated coverage, entitled "The One & Only Stock in the Price-Escalating Jade Market".
On September 23, Electra Stone reported to have shipped an initial 18 tonnes of raw Nephrite Jade from British Columbia to the Port of Shanghai. Management of Electra has been traveling to Shanghai to receive the arriving Jade as part of a reception with end-buyers including jade carvers, manufacturers and resellers.
Shanghai and the nearby region of Yangzhou are the largest importers of BC Nephrite Jade and understand the historical and spiritual significance of Nephrite Jade as the "Emperor's Stone". Electra's President & CEO, John Costigan, commented:
"British Columbia and China share many common interests, we are honoured to bring BC's Nephrite Jade directly to the Chinese market and Shanghai is the first of many important regional markets for Electra. The similar geological environment in BC provides the conditions to produce the same Nephrite Jade in BC as the Jade that has be sought after by the people of China for thousands of years."
On October 22, Electra announced the completion of their preliminary prospecting program for Nephrite Jade in the Liard Mining Division, Northern British Colombia. To date, the company has acquired a total of 5,850 ha of both mineral and placer tenures prospective for Nephrite Jade throughout BC.
This initial prospecting program explored 4 of the companies' 6 projects and increased the understanding of the region and economic potential of Nephrite Jade mineralization on the company's tenures. Nephrite was confirmed on the recently acquired Greenrock Creek Placer Property located 6km East of the Polar Jade Mine, and the Rustic Property located 8 km northeast of the Cassiar Jade Mine. Costigan stated:
"The completion of this program is a positive first step towards Electra's plans of developing a vertically integrated BC jade mining, trading and marketing platform. The information provided will help prepare us for the next exploration season. We will continue to build out our exploration assets and knowledge thereof, while we expand our trading with additional shipments of BC Nephrite Jade for sale to markets in China."
It is noted that Electra Stone appointed CiCi Yim, a highly experienced jade gemologist, to the company's advisory board. CiCi Yim is an active fellow of the Canadian Gemological Association and holds a Diploma of Jadeite Jade from the Hong Kong Institute of Gemology. She is the Chief Gemologist and Jade Specialist for the 24K Gold Company Ltd. In addition, CiCi Yim is a GIA Accredited Jewelry Professional with an MBA in supply chain management from Birmingham University (UK) and is a welcomed member of Electra Stone's jade marketing team. Her experience in valueing nephrite will be key to Electra becoming an esteemed supplier of all types of grades in the jewellery and carving segments.
On June 10, Electra Stone closed a $850,000 CAD private placement through the issuance of convertible debentures. Electra's President and CEO, John Costigan, participated for $350,000 CAD of this placement. Costigan commented:
"I believe that the new direction of Electra (as exemplified by it's entry into the Jade sector) will not only be the fulcrum for increased profitability but will allow Electra to execute on a myriad of jade and industrial mineral opportunities. This loan agreement clearly demonstrates my confidence in the financial soundness of this new strategic direction."
John Costigan most recently held the position of Vice President of Corporate Development for Western Potash Corp. During his seven year period there Western Potash Corp. raised over 140 million dollars and delivered a Final Feasibility Study for the construction of potash solution mine in Saskatchewan.


---
Commerce Resources Corp.
(TSX.V: CCE; Frankfurt: D7H)


In the last weeks, Commerce has released some great drilling results, announced 2 major metallurgical milestones, has received the E3 Plus Award from the AEMQ for excellence in environmental work, has hosted a site visit to the Ashram REE Project for Investissement Quebec and the Societe de Plan Nord, and hosted a visit to Hazen Research for Kazuo Machida, a representative of the magnet majors in Japan, to see the operation of the pilot plant there. This visit to Hazen was very positive as Kazuo now completely understands why Commerce has fewer processing steps, and subsequently why they can upgrade Ashram's material better (higher) and cheaper than any other REE project in the west. Directly following this visit to Hazen, Kaz has invited Commerce to come to Asia to meet a selection of companies he has connections with. Darren Smith and Chris Grove will now be in Asia in early November to meet with companies at the Metal Events REE Conference in Singapore (November 9-12). For this reason, Chris Grove will not be joining the Zimtu Roadtrip this year. However, Kevin Bottomley will be there and will be able to answer any questions about the latest achievements for the company.

Rockstone is especially excited by the drill intersection of 19.71% TREO and by the production of the highest REE mineral concentrate to date: 46% TREO at a 71% recovery rate (at pilot plant level). The bottom line is that Commerce can do what no other REE project in the west can do, and this is produce the highest grade concentrate at the lowest cost: ~$6.25 per kg.
Commerce is currently completing the 2nd Phase of its pilot plant in order to produce samples of their REE concentrates for the parties that have requested these, incl. Solvay/Rhodia, Mitsubishi RtM, and Innovation Metals (who have received some funding from the US Department of Defense).
Rockstone's latest research on Commerce, entitled "Key Milestone Achieved from Ashram's Pilot Plant Operations", explains the significance of its latest achievements going forward.


Above: Chris Grove at the Hazen Research Lab in Golden, Colorado/USA: "We continue to see sucessful metallurgical testwork for the Ashram REE project." Below: Darren Smith receiving the E3 Plus Award.


Video of the pilot plant operations at Hazen: https://youtu.be/gXI3xLlEv0c


---
ALX Uranium Corp.
(TSX.V: AL; Frankfurt: 6LLN)
In July, Lakeland Resources Inc. and Alpha Exploration Inc. announced plans of a merger. In September, shareholders approved the transaction and as such, on September 25, both companies started to trade under the new corporate name ALX Uranium Corp. in Canada, in the US and in Germany.
Soon thereafter, ALX announced that drilling was underway at its Kelic Lake Property located along the southwestern margin of the Athabasca Basin in Saskatchewan, Canada – the preeminant high grade uranium district in global uranium production for the past 40 years. Some 1,800m of diamond drilling is planned in up to 6 holes.
With ~$3 million CAD in the treasury, ALX is well-financed and focused on exploration discovery at the drill bit; several other drill programs are planned over the next 6 months. Rockstone has been calling this merger as the "Emergence of the most prospective explorer in the Athabasca Basin".
The newly combined Board of Directors and management team of ALX Uranium Corp. brings an unusual depth of expertise and track record of success to the junior exploration sector.
"The consolidated share structure and anticipated market capitalization for ALX will provide a niche in the junior uranium space for potential new investors, underscored by the combined marketing strength and technical expertise of both companies, and their track record of success in exploration spanning the past 30 years." (Jon Armes, President & CEO)
"With this business combination we believe the combined company can leverage the strategic treasury to facilitate rigorous and aggressive exploration on a merged property portfolio which spans the PLS camp along the southwest margin of the Athabasca Basin to the Black Lake area along the northeastern margin of the Basin."
(Dr. Michael Gunning, Executive Chairman)
Jon Armes will be on the Roadtrip and present in all cities, together with Dr. Michael Gunning. As the former Executive Chairman of Alpha Minerals (the precursor to Alpha Exploration), Gunning led equity financings of more than $20 million dollars, which funded exploration at the Patterson Lake South (PLS) uranium discovery. He also steered the eventual sale of the company in an all-share transaction valued at $189 million dollars, while retaining working capital and non-core assets for the successor company, Alpha Exploration. Prior to Alpha, Dr. Gunning was President and CEO of Hathor Exploration Ltd., where he successfully transitioned the company from the grass roots discovery to the delineation and economic evaluation of the Roughrider Uranium Deposit, and the eventual sale of the company to Rio Tinto in an all-cash transaction valued at $654 million dollars.


---
GTA Resources & Mining Inc.
(TSX.V: GTA; Frankfurt: RGT)


GTA is a mineral exploration company focused on defining new gold resources and discoveries within the Hemlo and Timmins Gold Belts in northern Ontario, Canada. Its experienced management team is focused on identifying and acquiring early stage (grassroots) opportunities at low entry cost and advancing them through to resource status. The company believes that this philosophy, its favourable share structure and low overhead has the best potential to create significant shareholder value over the mid- to long-term.
GTA's main property is the 51% owned Northshore Project, located 110 road km west of Barrick'sHemlo Gold Mine. Drilling has defined a maiden resource of 391,000 oz gold in the indicated category and 824,000 oz in the inferred category. Fine tuning of the resource calculations have defined an "at surface" higher grade resource which is being evaluated for potential custom milling and this work is continuing. The capital requirements to get into production using contract open cut mining, trucking and custom milling would be minimal and will de-risk the project economics considerably.
The 100% owned Ivanhoe Property is also located in Northern Ontario, approximately 90 road km from Timmins. Ivanhoe is located on the western extension of the Porcupine Destor Fault Zone, which is associated with 65 million oz of gold production in the Timmins camp, and the interpreted northeast extension of the recently discovered Bordon Lake Gold Trend. The rest of the Borden Lake property was recently purchased from Probe Mines by Goldcorp for $526 million. Goldcorp's initial business plan regarding Borden Lake is to mine and truck the ore to its mill in Timmins using highway 101 which bisects the Ivanhoe claims. Since optioning the claims in April 2014, GTA has made a number of new gold discoveries through "boot and hammer" prospecting. 3 target areas have been outlined for drilling this fall and it is projected that a new financing of "flow-through shares" will fund this program. The company is continuing to evaluate and add low cost opportunities to its pipeline of exploration properties as is evidenced by its recent acquisition of the Burnt Pond Cu-Zn Prospect in Central Newfoundland, Canada.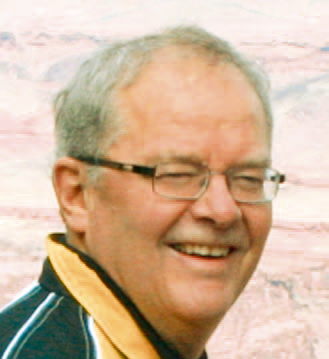 Wayne Reid will be joining the Roadtrip for the first time and Rockstone is looking forward to hear more on GTA. Reid has in excess of 35 years experience in exploration and mining geology, spanning a variety of North American geological terrains. His positions have included Exploration Management positions with St. Andrew Goldfields, Echo Bay Mines, and the Noranda Exploration/Hemlo Gold Mines Group. Since 2006 he has been associated with a number of junior mining companies in which he has held senior positions or directorships. Mr. Reid was part of the team that led to in the discovery of the Brewery Creek Gold Mine in Yukon and the Boundary/Duck Pond Mine in Central Newfoundland. Mr. Reid holds a BSc. in Geology from Memorial University in Newfoundland and has a Professional Geologist designation from the Professional Engineers and Geoscientists of Newfoundland and Labrador.


---

Copper North Mining Corp.
(TSX.V: COL; Frankfurt: not listed)

Copper North's Carmacks Project in the Yukon is the foundation for building Canada's next mid-tier copper mining company. To achieve this vision, the new management team has re-engineered the project to de-risk operations and enhance project economics. in the Yukon is the foundation for building Canada's next mid-tier copper mining company. To achieve this vision, the new management team has re-engineered the project to de-risk operations and enhance project economics. In addition, it has resumed exploration and is on track for doubling mineral resources as it completes its 2015 drilling program. The company has also resumed exploration activities with the goal of doubling the current mineral resources for the Carmacks Project. Copper North's Thor and Redstone Projects also provide additional quality exploration and development opportunities in Western Canada.
Carmacks' Project Highlights:
100% ownership covering approximately 7km of the favourable mineral structure.High grade oxide copper: Gold-silver recovery increases gross revenues by 40%. Measured and Indicated resources containing 282 million lbs copper, 171,800 oz gold and 1,705,800 oz silver; projecting annual production of 30 million lbs copper as cathode, 17,300 oz gold and 165,000 oz silver as dore. Agitated tank leach of copper provides operational efficiencies, capex reduction, increased recoveries and potential for reduction of operating costs: A new Preliminary Economic Assessment is in progress. New economics may confirm that Carmacks is one of the lowest cost copper producers in the development pipeline. 2015 definition drilling is on track for doubling mineral resources and potential to double again. With the completion of PEA and Prefeasibility Study, management will seek debt financing and minority joint venture partner for securing project financing.
Thor Project Highlights:
"The best place to explore for a mine is adjacent to a mine."
A very large land position adjacent the dormant Kemess mine mill facility in the evolving copper-gold-silver porphyry copper district in NW British Columbia. Copper North's geophysical survey has defined several large porphyry copper-gold targets. A discovery would a game changer for Copper North as major companies seek to joint venture for the resumption of milling in the $1.2 billion Kemess facility sitting idle.
Dr. Harlan Meade (President & CEO) is a geologist with more than 30 years of discovery and mine development in the Americas. After a very successful 20 years with Westmin and its mine operations, he moved to the junior resource sector and is responsible for the discovery and development of Yukon Zinc mine and discover and advancement of the world class Selwyn zinc-lead deposit in the Yukon. Meade has raised more than $300 million for exploration and development of projects in the Yukon including $5 million during the past 18 months to re-engineer and expand the Carmacks Project. Meade will be on the Zimtu Roadtrip for the first time. Rockstone continues to follow the company's developments closely.


---
Arctic Star Exploration Corp.
(TSX.V: ADD; Frankfurt: 82A)
Arctic Star is one of the largest 100% owned diamond exploration property landowners in Canada's high north. Arctic Star owns a 100% interest in the T-Rex and Triceratops Properties, located beside 2 other diamond mines in the Northwest Territories as well as 100% interest in the Stein Property located in Nunavut.
Recent significant diamond discoveries have been made by Kennady Diamonds, utilizing new technology on their Kelvin and Faraday kimberlite pipes. Arctic Star's strategy is to find new targets by applying the same technology over known kimberlites on T-Rex and Triceratops, thereafter drill-testing the targets.
Located in Nunavut, the Stein property is an advanced drill ready diamond exploration project with indicator minerals, hosting excellent chemistry, complemented by the discovery of distinct geophysical targets immediately up-ice of these mineral grains.
Arctic Star is one of Canada's premier diamond explorers with over 300,000 hectares of 100% owned prospective lands and a team with over 100 years collective expertise of diamond exploration and discovery in Canada's North. Arctic Star's team has made economic diamond discoveries in Canada's great white north before, and it plans on repeating that success again.
Thomas Yingling is a successful seasoned venture capitalist who benefits from +20 years experience running resource based public companies. He has been a Director of Arctic Star since its inception in 2002. Yingling has served for over 2 decades as President of Brahma Communications Corp., an investment consulting firm that specializes in corporate finance, investor relations and strategic corporate planning for publicly traded companies. He has served as President and CEO and/or a director of numerous resource based public companies.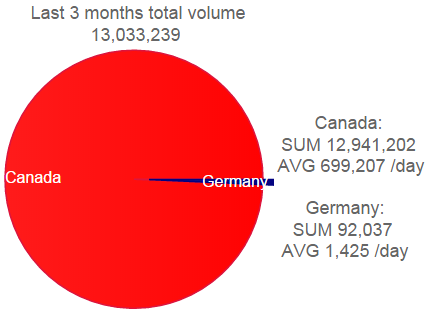 ---
92 Resources Corp.
(TSX.V: NTY; Frankfurt: R9G2)


92 Resources Corp. is a junior exploration company focused on acquiring and advancing strategic and prospective assets to the benefit of its shareholders.
In 2014 and 2015, Vancouver-based prospect generator Zimtu Capital Corp. became a significant shareholder in 92 Resources and is actively sourcing potential acquisition opportunities for the company. By keeping a close watch on the markets, Zimtu Capital identifies commodities where opportunities are particularly promising. Zimtu Capital then alerts its network of geologists, prospectors and staking partners from various backgrounds and in different geographic locations to evaluate and secure strong assets/properties of that specific commodity. Once an asset is secured, Zimtu Capital's internal team matches the projects with appropriate management teams, corporate structures and financiers. As these newly created companies move forward, Zimtu builds and backs them with everything that is required to advance them to the next level: Know-how, partners, money, shareholders and awareness (just to name few key ingredients of making a quality asset getting what it deserves to be fairly appreciated by the market and to stick out among all the other companies). By being involved at such an early stage in the company building process, Zimtu Capital has access to financings not generally available to the public. Over the past 10 years, the Zimtu team has raised over $150 million for its companies. The result is an unbeatable portfolio of resource companies that keeps growing with newly added holdings on a regular basis.
Adrian Lamoureux has worked in the venture capital markets for the past 10 years, specializing in the design and implementation of market strategies and corporate development. Mr. Lamoureux has particular expertise in the mineral exploration and development sector. During his time working in the venture capital markets, Mr. Lamoureux has financed a number of successful private and public companies.
Dusan Berka (P. Eng.) is the CFO and Corporate Secretary of 92 Resources. Berka has over 40 years of international business experience spanning Europe and the Americas with extensive experience in the financing, marketing and administration of public companies, having served as a Director and Officer of various public companies traded on the TSX, TSX Venture and NASDAQ stock exchanges. A graduate engineer with a M.Sc. (Dipl. Ing.) degree from Slovak Technical University, Bratislava, Slovakia (1968), Mr. Berka has been a member of the Association of Professional Engineers and Geoscientists of British Columbia since 1977.
---
Pictures from the Zimtu Roadtrip 2014:
The Zimtu Roadtrip Team in front of the Grandhotel Hessischer Hof in Geneva, Switzerland, prior to constructive presentations and meetings to a select audience:
The Zimtu Roadtrip Team in front of the Edelmetallmesse in Munich, Germany, prior to 2 successful exhibition days at Germany's largest resource show, organized by Goldseiten.de:
The Zimtu Roadtrip Team on top of the Pfänder Mountain (1,064m) in Austria overlooking the Swiss Alps, Germany, and Central Europe's 3rd largest lake, the Bodensee (63x14km):
---
Interview between Chris Berry, Dave Hodge, and Sven Olsson
No Matter How Bad It Gets, Discovery Makes A Difference


Chris Berry (CB): What is the formula for success in the junior mining sector?
Dave Hodge (DH): You are asking for Zimtu's trade secret here. So the official answer to your question needs to be that there is no formula. But what I will tell you is that the predominant factor for success has not changed and will never change: Management, Management, Management!
This includes in markets like these to think outside the box and step out to unconventional measures especially when it comes to raising capital.
One of our companies, Equitas Resources Corp., has just recently come back from a successful marketing trip to Australia, where they were extremely well received. Very few companies have tried to combine the strength of two resource savvy markets before. Equitas is also a perfect example that exploration is still getting rewarded in the market – despite everyone seems to think the opposite. The reason is simple: the market is betting on a discovery for Equitas. Is it another Voisey's bay – that is the question.If they succeed the win will be huge – also for Zimtu by the way, because we are a large owner. In a way Zimtu's persistent commitment to Europe is also owed to us doing things differently. European investors have broadened the base for ourselves and for the Zimtu holding companies.
CB: Ultimately, the capacity cutbacks and mine closures we're seeing now will pave the way for the next move higher in commodities at some point in the future. I do agree with Dave that the best management teams are crucial at this point in the cycle as they will be the most likely to uncover the best projects and position them for success.
Sven Olsson (SO): What has changed with your view of the global economy since the last European bus tour?
CB: Obviously commodity prices have collapsed due to the twin headwinds of excess supply and muted demand. While Western economies continue to grow, theses economies do not appear to be growing fast enough to generate sufficient wage growth and stimulate demand. China's growth rate continues to moderate, but I think it is important to remember that a China growing at 6 % in 2015 adds MORE to the global economy than a China growing at 10 % several years ago. The Chinese economy continues to make a painful transition to a more sustainable growth rate and growth model. A key issue across the globe today to focus on is debt levels, both in the public and private sectors. In the wake of the Global Financial Crisis, governments around the world "levered up" in order to stimulate aggregate demand. The results have been mixed at best and these debts must be paid eventually. Deleveraging has not run its course and must do so before a new credit cycle can begin. Other challenges since the last bus tour include the strong US Dollar and fund outflows from Emerging Markets. The stronger US Dollar may harm US exports somewhat, but will likely have a more pronounced effect on Emerging Markets whose currencies have weakened and hold US Dollar-denominated debt. In a way, this acts as an interest rate increase in and of itself.
DH: But more specifically to the commodity sector itself: we should not forget that the commodities in non US Dollar terms – including Gold – have seen a tailwind from lower production costs. Countries such as Mexico, Brazil, Turkey or even Australia or Canada have seen a sharp devaluation of their currencies against the dollar. That leaves enough room for profitable operations.
SO: I would also like to draw the attention to Glencore's most recent decision to close existing mines. This is sending a strong message to investors that prices have reached an unsustainable level. What Glencore's step really says is that commodity prices are overly depressed. Effectively Glencore is trying to put a floor to prices. The way I read this is that we should be close to the bottom. But clearly China has been the main driver for prices and will continue to affect commodities.
CB: The performance of commodities speaks for itself: Gold, Silver, Platinum, Palladium, Aluminium, Copper, Zinc, Nickel, Lead, Tin – pick what you like. All of them are down since the beginning of the year. Interestingly, the precious metals are among the best performers in 2015. While all commodities have not been affected equally, we think the percentage returns speak to what happens when excess capacity and slowing demand meet head-to-head. Currently, we are focused on those metals where demand is growing well in excess of global GDP, have a clear lack of viable substitutes, and are "later cycle" commodities less dependent on China for overall growth.
DH: The one "commodity" that was not mentioned here are diamonds. Diamonds are stable and continue to be in high demand. That is somewhat of our focus this year. In fact we have three diamond companies on the bus. We believe that Diamonds have a great outlook and we are very happy that we have top contenders in the space. We will be publishing a research report on the diamond market in the near future which outlines the market and the size of the opportunity.
SO: What about uranium? Do you expect a uranium rebound? When?
CB: The key question is "when". Currently when we look at the uranium market, we consider a main question: Will the build out of additional nuclear capacity in China and Japan coming back into the market supersede the excess supply on the market and the apprehension associated with the high cost of building a nuclear reactor? Supply cuts from major producers have not yet materially pushed up spot or term uranium prices lowering the incentive for exploration. Interestingly, uranium has been one of the best performing commodities YTD, up about 3 %. You are likely to see a slow and gradual recovery here, but watching the behavior of producers as well as stockpiles will offer clues to the pace of the recovery.
DH: While this paints the macro picture one has always got to look at the individual story. Lakeland Resources, which has now become ALX Uranium, is in a singular position, stronger than ever before. They own one of the largest and best locatedland packages in the Athabasca basin which has proven over years to be the number one place to find sizeable new mines in the past. I am excited that ALX has started drilling recently. Again this boils down to the same thing: if and when they make a discovery that is when shareholders are going to benefit – regardless of the overall market. The only difference may be that price levels may not go as sky high as they would in a true bull market.But if it is the right discovery there could be plenty of room upwards.
SO: Where are the biggest opportunities?
CB: In 2009, we became interested in what we call "Energy Metals" – any metal or mineral that is used in the generation or storage of energy. With the complexion of electricity generation slowly shifting towards more renewable sources, we think that this places the storage opportunity in a very favourable light. While we're focused on opportunities across the entire energy supply chain, finding those raw material sources that can exist in the current era of excess supply will be increasingly important. Many of these metals show demand profiles that are growing well above global GDP, have limited substitutes, and are "late cycle" commodities. Some of these would include lithium, cobalt, and scandium. We suppose you could view certain opportunities as contrarian (uranium or nickel, for instance) but you need a much longer time horizon here to realize returns.
DH: To me the biggest opportunity is where you create them. A great example in our portfolio is Electra Stone. No other listed company has dared to approach the market for Jade. Now Electra is aiming to become the biggest exporter of Jade into China. In this case the Chinese are not dominant producers, but they are keen to buy high quality Jade from British Columbia. The Chinese love Jade and the margins in this business can be huge!
SO: What are your thoughts on the rare earth element space?
CB: It is clear to us that REE projects aren't competing with each other – they are competing with China as she still effectively owns the supply chain and is the lowest-cost producer. Our opinion on REEs has not changed – as prices continue to mean revert, those non-Chinese opportunities with the optimal metallurgy, product mix, and lowest OP EX per kilogram will survive as demand for various end products (such as magnets) will remain strong into the future. A wild card here is of course China's industrial growth strategy going forward and so close attention should be paid to any pronouncements in this regard.
DH: Again we see Commerce Resources in a favorable spot now that the pilot plant runs have proven to produce a successful concentrate. If the western World is serious about selfsustained, long term supply of Rare Earth nobody can pass by Commerce anymore. Commerce could indeed be a big part of the solution for Western World.
Disclaimer: Please read the full disclaimer within the full report as a PDF (here), because fundamental risks and conflicts of interest exist.