Thailand's first potash project under construction: After mining licences have been received in 2014, the Dan Khun Thot Potash Project commenced construction of an access decline, scheduled to start mining operations in 2018. Vatic's Saksrithai Property borders directly on Dan Khun Thot. (Picture: Thai Kali Company Ltd.)
Yesterday after market close, Vatic Ventures Corp. (market capitalization: $2 million CAD) announced the completion of acquiring 80% of the issued shares of Saksrithai Developments Co. Ltd., a private Thai company holding 2 SPLs ("Special Prospecting Licences") for potash exploration in the province of Nakon Ratchasima in northeast Thailand.
Vatic also appointed Dr. Gerry Wright (P.Eng) as its new CEO and a Director of the company. He is also the Principal of Hong-Kong based Red Branch Investments Ltd., from which company Vatic acquired the rights to purchase the shares of Saksrithai.Dr. Wright is a Professional Engineer (Province of BC) and holds a Doctorate in Engineering from Queen's University, Belfast. He was co-founder of the Crew Group of Companies and has over 30 years of experience in the minerals exploration and development industry in Asia, North America, Europe and Africa, serving as a Senior Officer and Director of a number of public and private companies. He has extensive experience and knowledge of the global potash industry and, in particular, the potash resources underlying Thailand's Khorat Plateau. Dr. Wright served as CEO of Asia Pacific Resources Ltd. for some 12 years, in which capacity he was directly responsible for the acquisition, financing and development of that company's Udon Thani Project which is Asia's most significant commercial potash discovery, to date. Dr. Wright will be directly responsible for the successful development of the Vatic's Saksrithai Potash Project.
Rockstone is looking forward to covering Vatic's upcoming exploration programs and following closely Thailand's potential emergence as a new potash powerhouse.
The Saksrithai Project area is located in the western part of the Khorat Plateau which is underlain by a large potash bearing evaporate basin of Cretaceous age. Thailand is believed to host the world's largest, undeveloped potash resources and includes the high-grade (up to 40% KCl) Udon Thani Potash Mining Project which was evaluated by Asia Pacific Resources Ltd. during the 1990s (for which company Vatic's new CEO, Dr. Wright, had been working). Feasibility studies for the Udon Project identified 2 mineable deposits; Udon North, with an estimated resource (inferred, indicated and measured) of 558 million tonnes ("t") with an average grade of 17.8% K20 (29% KCl) and Udon South, with an estimated resource of some 350 million t with an average grade of some 24% K20 (40% KCl). Mining licences pending.
The Saksrithai SPLs are contiguous, encompass an area of 32 km2 and are adjacent to the Dan Khun Thot Potash Mining Project from Thai Kali Company Ltd. The government granted mining licences in 2014, whereafter construction of the access declines commenced and is advanced, with initial production expected in 2018. It's the first potash project under construction in Thailand – and it's next door to Vatic.
Having completed the project acquisition, Vatic is now finalizing an exploration program and budget for the first phase of the project. Activities to be undertaken during this phase will include an initial seismic survey of the licence area and a drilling program. Vatic has now commenced a community information program in the project area, whereafter the initial exploration program shall commence. Vatic's President, Nasim Tyab, commented today:
"The company is delighted to have Gerry join our board of directors and lead the development of the Saksrithai potash exploration licences as CEO. Gerry's successful track record in potash exploration in Thailand and capital markets background will augment our board and guide the company through this exciting new period of growth "
The terms of the acquisition were outlined in detail in Vatic's press-release dated June 7, 2016. To purchase 80% of Saksrithai, Vatic has paid 8 million THB ("Thai Baht"; approximately $220,000 USD) to the Saksrithai shareholders. Vatic has also agreed to fund a 50 million THB (approximately $1.4 million USD) first stage exploration and development program which will include sufficient funding to satisfy work and expenditure commitments under the SPLs, to pay the Thailand project expenses and funding for general and administrative expenses in Thailand and Canada. Vatic will also issue 5.2 million shares to Red Branch, plus a 1% NSR which can be purchased by Vatic at any time for $1 million USD.
The Khorat Evaporite Basin
The Khorat evaporite basin hosts the world's largest known, undeveloped potash deposit, containing billions of tonnes of sylvinite and carnallite. The basin covers an area of 130,000 km2 at an elevation of approximately 200 m above sea level. The potash deposits are, generally, gently dipping and occur at shallow depth (150-350 m), providing substantial savings in potential project capital costs. High-grade sylvinite and carnallite ores are present and overburden consists of claystone and evaporite beds.
Potash Projects in Thailand
1. Bamnet Narong Project
ASEAN Potash Mining Co.
• Planned annual production: 1.1 million t
• Estimated potash grade: 18% KCl
• EIA-approved, mining licences granted
2. Udon Thani Project
Asia Pacific Potash Corp.
• Planned annual production: 1 million t
• Estimated potash grade: 29-40% KCl
• EIA and mining licences under application. (More information)
3. Dan Khun Thot Project
Thai Kali Company Ltd.
• Planned annual production: 0.5 million t
• Estimated potash grade: 21% KCl
• EIA approved, mining licences received
• Construction of access declines started
4. Saksrithai Project
Vatic Ventures Corp. (80%)
• Exploration stage project
The Saksrithai Potash Project
The Saksrithai licence area (32 km2) is located in the Nakhon Ratchasima Province of northeast Thailand, approximately 270 km from Bangkok. In early 2015, 2 exclusive exploration licences (SPLs) were issued to Saksrithai Developments Co. Ltd. and have an initial term of 5 years, but such licences may not be transferred to a third party – as such, Vatic has acquired an 80% interest in Saksrithai, thereby obtaining full security of tenure over the licences and control of the project development.
The Saksrithai licence area is adjacent to the Dan Khun Thot Mining Project from Thai Kali, presently under development (see below picture of the advanced construction of an access decline). Both carnallite (up to 60 m thick) and sylvinite (up to 5 m thick) are present in drill holes. Potash grades of up to 35.2% KCl (21.5% K2O) have been encountered.
An initial resource evaluation phase at Saksrithai is expected to start in early 2017, potentially comprising of seismic and geological surveys and interpretations, an initial drill program (~10 holes), baseline environmental studies and local community programs. A phase-1 budget is estimated at $1.5 million over 12 months, aimed at quantifying a potash resource, potentially leading to a pre-feasibility study.
Potash Globally
According to a global assessment of potash resources by USGA:
"Global scarcity is not the issue with potash – transportation costs are."
Potash is an essential plant nutrient, one of the 3 required fertilizers for crops such as rice, wheat and palm oil. Potash is produced from potassium-bearing ores, such as sylvinite and carnallite, by conventional underground mining, solution mining or evaporation from brine lakes.
The present annual world production of potash is about 60 million tonnes KCl, with an annual growth rate of about 2.4%. The major producing countries include Canada, Russia, Belarus, and Germany, which combine for 80% of world production. The industry's 5 top producing companies account for 80% of world production.
Excluding the limited production from China's Qinghai salt lake, the only known potash resources in Asia are located in Thailand's Khorat Basin. (More Information)
Growing Asian Potash Demand
• The majority of the growth in potash demand is expected to occur in developing countries, with demand in developed countries remaining relatively flat.
• Asia currently consumes over 40% of global potash production and the Southeast Asia region is expected to see the highest growth rate in potash demand.
• The target markets of Thailand, Indonesia, Malaysia and Vietnam currently consume over 5 million t KCl per year, growing at an estimated rate of about 6% per year.
• Indonesia and Malaysia are the world's largest producers of palm oil, while Thailand and Vietnam are among the world's leading producers of rice.
• The production of rice and palm oil account for some 70% of potash usage in the region.
Thailand's Strategic Location
• Thailand is strategically located relative to the growing potash markets of Southeast Asia, where the major use of potash is for rice and palm oil cultivation.
• Vatic's marketing strategy will focus on meeting the increasing demand of the ASEAN counties of Thailand, Indonesia, Malaysia and Vietnam. These 4 countries consume about 75% of Asian potash imports (excluding China and India) and have a current demand of over 4 million t KCl per year, rising at an estimated 5% annually.
• Proximity to target markets, combined with convenient and flexible transportation options, provide major transportation cost advantages (up to $60/t) over Canadian and European suppliers.
Potash in Thailand
• Thailand's Khorat Basin represents the world's largest undeveloped potash deposit, hosting extensive high-grade potash resources.
• The shallow depth to the potash deposits, up to 350 m, results in lower capital and operating costs than most proposed developments elsewhere.
• Thailand's proximity to key potash markets results in significantly lower transportation costs to regional markets.
• Thailand enjoys excellent regional infrastructure, including electrical power and transportation, and thus the country enjoys a strategic location with access to key regional markets. (More information)
• In 2014, the Ministry of Industry set up a special steering committee to promote the development of the country's potash resources. (More information)
• Also in 2014, the Dan Khun Thot Project received mining licences, whereafter construction of the underground mine started, scheduled to start mining operations in 2018 – set to become Thailand's first potash mine, and Vatic is right next to it.

Thick beds of rock salt have been found in the Sakon Nakhon and Khorat basins in northeastern Thailand. These deposits occur in the Cretaceous Maha Sarakam Formation. Substantial reserves of potash and salt in these deposits resulted in the establishment of potash projects. The Thai Government has invited the Asian member countries and local enterprises to explore and exploit this resource. (Source)
---
Company Details
Vatic Ventures Corp.
Suite 200 - 1008 Homer Street
Vancouver, B.C. V6B 2X1 Canada
Phone: +1 604 221 8936
Email: nasim@vaticventures.com
www.vaticventures.com
Shares Issued & Outstanding: 29,522,974
Canadian Symbol (TSX.V): VCV.H
Current Price: $0.08 CAD (01/12/2017)
Market Capitalization: $2 million CAD
German Symbol / WKN: V8V1 / A2AFZ3
Current Price: - (01/12/2017)
---
Stay Tuned!
For smartphones and tablets, an APP from Rockstone Research is available in the AppStore and in the GooglePlayStore.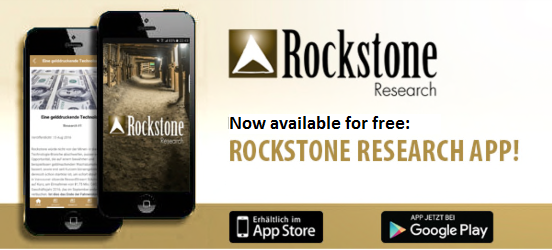 Disclaimer: Please read the full disclaimer within the full research report as a PDF (here) as fundamental risks and conflicts of interest exist.