The industrial mineral zeolite is highly valued by the agricultural industry thanks to its excellent absorption characteristics. Canada is currently importing almost 100% of its demand from the global marketplace.
Following Rockstone´s initiating coverage on the green-tech solutions company Canadian Zeolite Corp. in September, significant progress has been made by its established management team around CEO Ray Paquette. As has been laid out already in detail in the first report, Canadian Zeolite has a competitive advantage in the world of zeolites given their product has been tested, applied and meets the standards of specific end-users. The company is currently working on certifications and creating new technologies such as zeoponics and zeolitic substrates for greenhouse and outdoor growing mediums.
Today, the company has announced to have executed an exclusive national distribution deal with Bella Turf Inc., Canada´s leading distributor of Artificial Turf Landscape Grasses. After having worked closely with Bella Turf to test, process and size the industrial mineral, zeolite, to address Bella Turf´s specific requirements, it has been agreed upon to supply natural zeolite for the Synthetic Turf Industry. Bella Turf has established distribution channels and dealers throughout Canada and will now have the ability to distribute the Company's zeolite to their established customers.
Bella Turf stated:
"The Artificial Turf industry has been growing by 20% per year globally for the last decade. It is a 1.71 billion dollar industry while North America makes up 28% of the market. This growth is fueled primarily by environment conscious consumers who are aware of what watering, mowing, and chemicals are doing to our environment."
Ray Paquette added:
"We're very pleased to announce this new national distribution deal with Bella Turf. We have worked with Bella Turf and Absorbent Products Ltd. to test, process and size our natural zeolite to address their specific industry requirements. Bella Turf incorporates 1.5 – 2 lbs of zeolite per square foot in their installations of Artificial Turf and will be launching their own infill product nationally this quarter. Bella Turf is an ideal fit with Canadian Zeolite as we strive to develop "green-tech" products and relationships. These relationships are instrumental in expanding our national sales presence and increasing awareness around the multiple uses of natural zeolite in "green-tech" industries. It is an exciting time for the Company and its shareholders as we are now commercializing our natural zeolite. We anticipate 2017 will be a major year of growth and accomplishment. This is the first of many expected agreements as our markets expand and we introduce our natural zeolite into the composting and animal feed industries, agriculture, water treatment and aquaculture markets."
Picture above (and below): Bromley Creek Zeolite Quarry in British Columbia (source)
On October 13, Canadian Zeolite reported to ramp-up operations at its Bromley Creek Zeolite Quarry in British Columbia, which is fully permitted to extract up to 50,000 tonnes of zeolite on an annual basis. The 30.8 hectare lease contains an NI 43-101 2003 drill measured resource of 332,218 tonnes and drill indicated resource of 214,310 tonnes within a tested area of 200 m of strike length and 90 m of width within the larger 1,145 hectare property. The mine is under an Operations Agreement with Absorbent Products Ltd. to operate, transport, process and package bulk and processed zeolite for customers both nationally and internationally. As of October 13, Ray Paquette is laying out a plan with the operator of the quarry for an additional drill and blast to ensure sufficient inventoried zeolite will be available throughout the winter months to meet increasing customer demand. Paquette commented:
"The impact of natural zeolites in environmental applications is receiving global recognition. Products based on natural zeolites are applied in environmental fields including animal feed, composting odor control, water purification, fertilizer carrier, plant substrates, wastewater treatment and aquaculture. Our goal is to produce innovative products designed to solve environmental issues."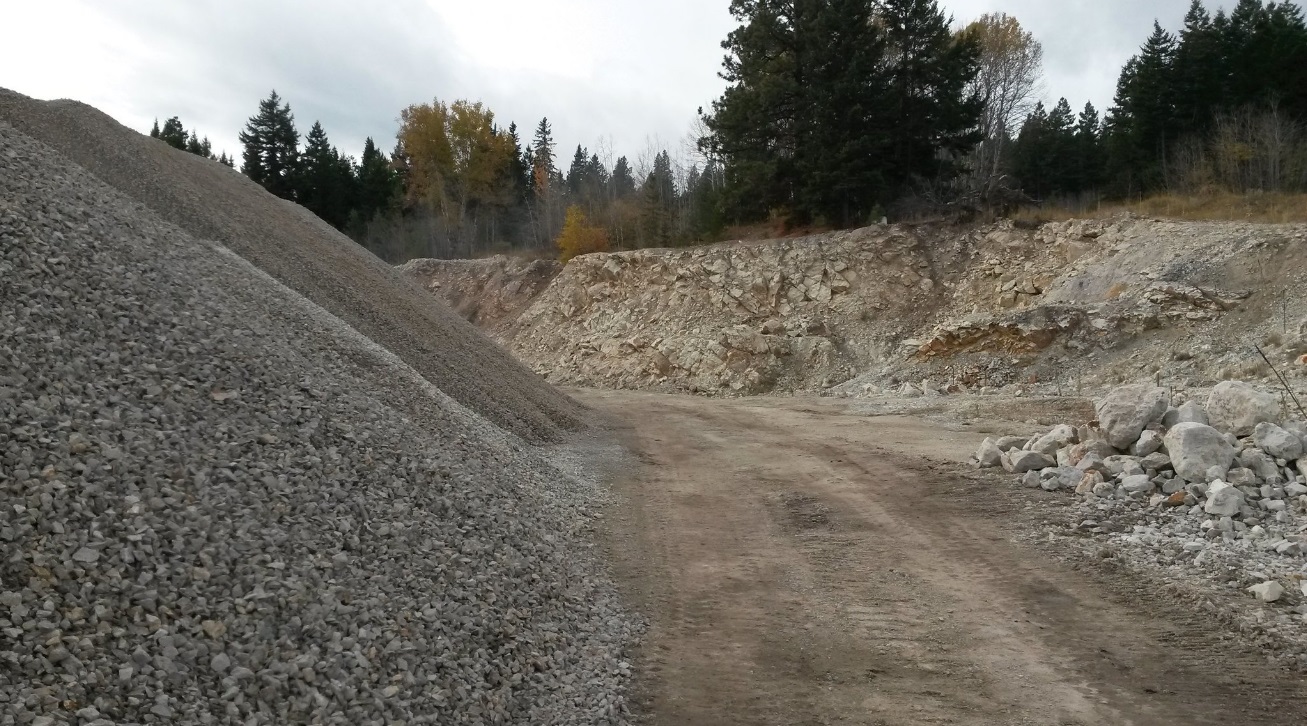 On October 6, Canadian Zeolite appointed Dr. Gerardo Rodriguez-Fuentes as an Advisor to the company, who is one of the world's leading experts in the application of natural zeolite and is a Doctor in Science at the Zeolite Engineering Laboratory, Material Science and Technology Institute, University of Havana, Cuba. Throughout his impressive 40 year career he has designed and developed new zeolitic materials for the medical, pharmaceutical and agricultural industries and for troubleshooting environmental pollution. Canadian Zeolite was pleased to sponsor his recently delivered scientific lecture at the University of Northern British Columbia titled "The Environmental Applications of Zeolites." In his lecture he discussed how products based on natural zeolites are applied in many environmental fields. Click here to view Dr. Rodriguez-Fuentes' patents, publications, awards and Curriculum Vitae. Paquette commented:
"Dr. Rodriguez-Fuentes' expertise will be invaluable in mentoring the Company as it moves forward in developing new green technologies for its natural zeolite. He will be a great addition to our accomplished group of Advisors to the Canadian Zeolite Board."
On September 26, Dr. Fuentes stated in a separate press-release:
"The impact of natural zeolites in the environment is more significant than the one of synthetic zeolites. Even when the products based on synthetic zeolites have a large global revenue - about 3.5 billion USD in 2015 - because their main applications are in 1) Catalyzers of oil refining processes, 2) Detergent builders and 3) Absorbers. The products based on natural zeolites are applied in many environmental fields: 1) Animal feeding, 2) Pet litter, 3) Odor control, 4) Cement production, 5) Water purification, 6) Waste-water treatment, 7) Fertilizer carrier, 8) Fungicide or pesticide carrier, 9) Gas absorbent, 10) Air filtration, 11) Oil absorbent, 12) Desiccant, 13) Aquaculture, 14) Building material production, 15) Plant substrates and 16) Nuclear disaster containment. The global market of the natural zeolite industry is about 500 million USD (2015), for the reason that the natural zeolite products are treated as commodities. Nevertheless, when natural zeolite products are designed and developed following the methodology named Natural Zeolite Engineering, the value added is higher because there is a unique solution to specific problems using an exclusive technology. Our innovative products are designed to solve several environmental issues. These new materials and technologies do not replace the traditional uses of natural zeolites. We have also developed technologies to improve the performance of ordinary applications of natural zeolites: fertilizer carrier, soil amendment, treatment of animal feces to compost production, etc."
Paquette added:
"Dr. Fuentes' lecture and the opportunity to spend time with this world leader in zeolite technologies is of great interest and benefit to Canadian Zeolite as we expand our efforts to increase zeolite awareness, to introduce new green technologies and marketing opportunities for our natural zeolite both nationally and internationally."
Rockstone is impressed by the recent developments and looks forward to covering the company´s upcoming progress becoming Canada´s leading supplier of natural zeolite for multiple applications. Canadian Zeolite produces quality zeolite and thus anticipates the granting of permits on a broad front.
Canadian Zeolite's 4 major markets:
• Agriculture: Municipal composting for odor control, zeoponics for greenhouse growing mediums, zeolitic fertilizer, animal health and hygiene, animal feed supplements.
• Water treatment: Inexpensive wastewater discharge and treatment, minimizing runoff, removing ammonia.
• Aquaculture: Fish farming, aquariums, fish transportation.
• Industrial: Road salt replacement, radioactive waste containment, artificial turf odor control and absorbency, green tech industrial applications.
The global zeolite market is estimated at over 4 million t annually and growing. China produces an estimated 2.6 million t yearly and is not only the largest producer but also the largest consumer. Australia and Indonesia are also important markets, in which the use of zeolite is already widely spread. The US market, with its mere 100,000 t, is rather a "zeolite developing nation". Only 4 competitors share the US market. Canada currently imports almost 100% of its zeolite from the global marketplace. To learn more about the vast growth potential of the company and its natural zeolite products in the undeveloped North American market, read Rockstone´s initiating coverage, which includes an interview with Ray Paquette:
---
Company Details
Canadian Zeolite Corp.
#2000 – 1066 West Hastings Street
Vancouver, B.C. V6E 3X2 Canada
Phone: +1 604 684 3301
Email: info@canadianzeolite.ca
www.canadianzeolite.com
Shares Issued & Outstanding: 22,659,862
Free Float: approximately 13 million (60%)
Canadian Symbol (TSX.V): CNZ
Current Price: $0.36 CAD (10/24/2016)
Market Capitalization: $8 million CAD
German Symbol / WKN (Frankfurt): ZEON / A2AEE1
Current Price: €0.238 EUR (10/25/2016)
Market Capitalization: €5 million EUR
---
Stay Tuned!
For smartphones and tablets, an APP from Rockstone Research is available in the AppStore and in the GooglePlayStore.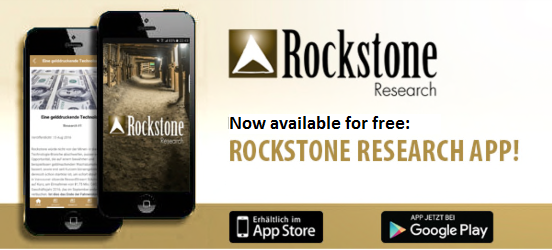 Recently, Zimtu Capital Corp. launched the Beta Version of its Advantage APP, in which all interlisted stocks (i.e. all public companies listed in Canada and Germany) can be tracked. After a cost-free registration, the full features of the APP are unlocked, e.g. sorting all stocks with the biggest daily trading volumes on all German or Canadian exchanges (see instructions in the section "How To Use"): www.zimtuadvantage.com
See Rockstone Report introducing and explaining the Zimtu Advantage App here.
Disclaimer: Please read the full disclaimer within the full research report as a PDF (here) as fundamental risks and conflicts of interest exist.